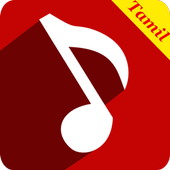 Over 10000+ Tamil songs you can download & listen from online.
Update the new songs arrival every day.
Features
Quick view for the latest tracks from the app.
Tamil Movie songs listed as category. View the latest tamil movies songs.
Browse the tamil songs by the year based.
Add tamil mp3 songs to the playlist and listen online.
Download Tamil songs for free.
Listen unlimited Tamil songs online.
Powerful download manager. Download multiple songs at a time.
This Tamil songs app designed for millions of people to listen their favorite music directly through their smart phone any time and from any where.
We gather all the stuff from different sources.
All features available as follows –
– Small in size : very less memory space requires to run.
– Push notifications : when ever new stuff added immediately it will be send like a notification message to every user.
More categories –
– Old Tamil songs.
– Latest Tamil Songs.
– Super star Raijnikanth Songs.
– Kamal Haasan Songs, Download Kamal Haasan Hit Movie Songs ..