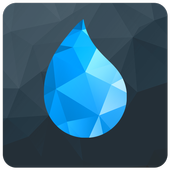 Upgrade Your Android
✓ Pro smartphone tips & tricks
✓ Breaking tech news and app reviews
✓ New apps & utilities for Android
✓ Nougat 7.0 tricks & shortcuts
✓ Useful hacks and secret menus
✓ Software and firmware upgrades
✓ Phone guides and manuals
✓ Best widgets & launchers
✓ Device setup tips and settings
Best Android Tools, Apps and Widgets
Looking for the best productivity apps? want to discover new watch widgets or recommended launchers? Drippler will keep you updated with anything from the newest productivity tools, workout apps and personalized widgets to utilities, camera apps, cool Nougat tricks & tips, and tech news for your Droid.
Top Reviews
★ "Try Drippler. It's like a Flipboard edition for your mobile device" – GigaOm
★ Recommended App by Samsung, Amazon, Verizon and AT&T
Top Technology News Sources
– Lifehacker, Digital Trends, Make Use Of
– The Next Web, AppsZoom, Ubergizmo
– The Smartphone App Review, Ting
– Unlockr, Wonder How To, Let's talk tech